Drop Shipping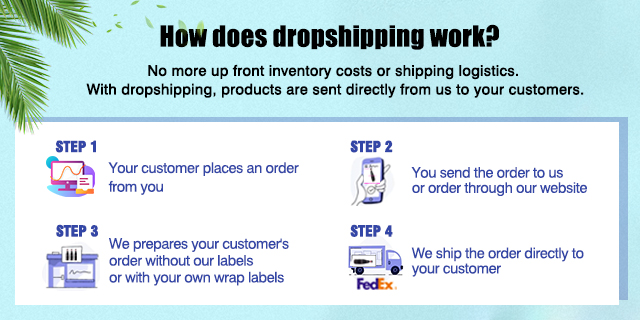 What's Drop Shipping?
Drop Shipping is our special service. There are no extra fee for drop shipping and no more up-front inventory costs or shipping logistics. The products will be sent directly from us to your customers without any our information on the package.

Because we have a lot of customers are doing drop shipping business with us, so the price of the hairs on our website is wholesale price, so you could just order online directly, but put your customers' addresses into the shipping address column.
How to do Dropshipping?
1. Once your client order from you, you order from us.
2. Change your Paypal's address to your clients' receive address before order. (This is very important)
3. Put a note to remind us it's for Dropship. And let us know your Business name.
4. We suggest you Make your own lables from us too. It's better to expand your business with private lables.
5. We will keep the lables in our office, and we can help put them on your future orders. Free charge.